Welcome to Cut It Out Hair Design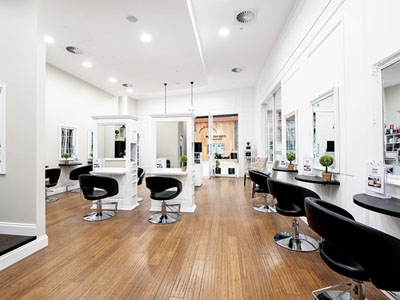 Cut It Out Hair Design is a multi award winning hairdressing salon located in Oran Park NSW.
We cater to men, women and children performing all aspects of Hairdressing including cutting, colouring, straightening, perming, bridal and formal hair.
We pride ourselves on being a high end salon with world class service at an affordable price so that everyone can enjoy our salon.
All our clients are offered complimentary beverages including cappuccinos, lattes and an assortment of teas as well as a wine list.
Those clients who are in our salon for a chemical service are also treated to snacks that are all sourced locally and change with the season.
At Cut It Out Hair Design you will experience the best available products and technology, we have recently introduced iPads into our consultations this allows us to showcase our own work as well as being able to show our clients the most up to date styles and fashion trends.
While you are having your hair done you will have the choice of either watching your favourite program on your own DVD player or you may choose to read one of the latest magazines. We also have a selection of Children DVD's this helps with keeping your little one relaxed while having their first haircut or entertained while you are having your hair done.